Paint interfaces that are as expressive and beautiful as you are.
Inter FacePainter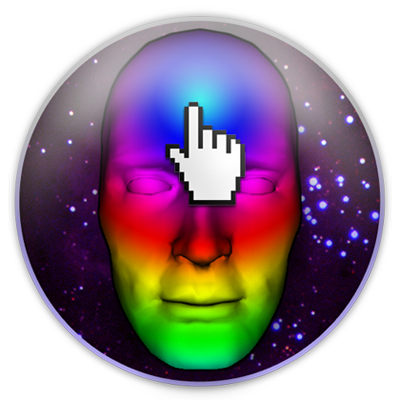 Inter FacePainter is a paradigm shifting gamechanger in the world of UI/UX/IxD/AIX design.
This is not just a tool; it's an entirely new methodology for designing interfaces. Inter FacePainter liberates you and your users from device specific design and the draconian grid. Paint beautiful and expressive interfaces that reflect the human condition.
Expressive UI Design
Your users are expressing themselves, and you should too!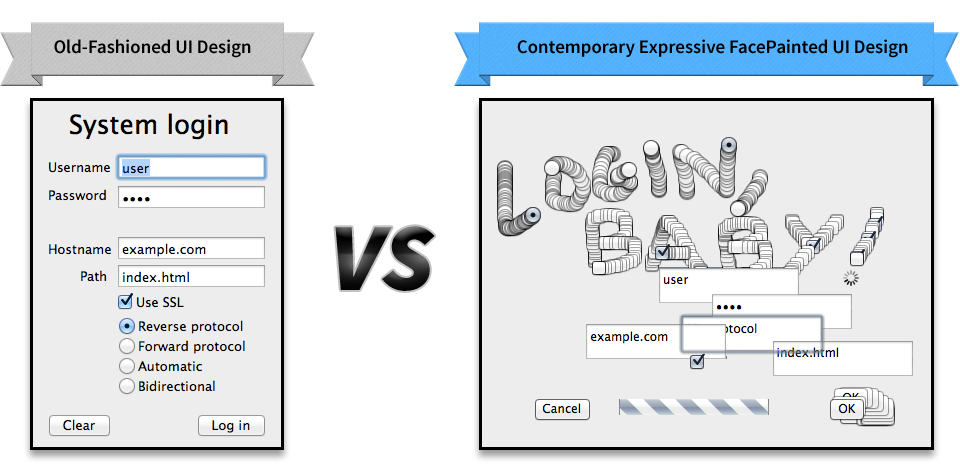 Creativity
The Corner-Stone of Design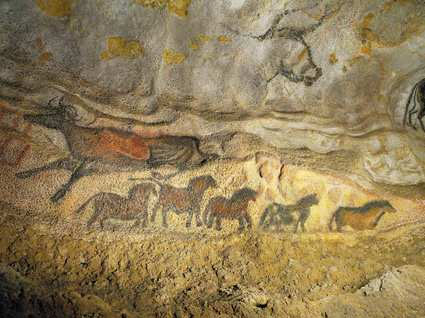 Artists on Spaceship Earth have been expressing themselves for billions of years. Why have we let computers simplify human expression? Boxes and grids rule the digital universe, yet they are nearly impossible to find in nature.
Taking a cue from master artists like Michelangelo and Rembrandt, Inter FacePainter provides a suite of brushes to paint your interface.
Print to "Everything"
Responsive, Expressive, & Platform Agnostic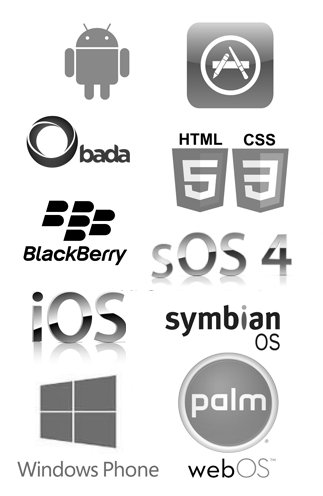 Inter FacePainter puts Inter FacePainting at the core and let's you figure out the device and platform later.
PoxParty has partnerd with all of the major desktop and mobile OS developers in order to take the headache out of deployment.
With so many devices and platforms in the global marketplace, it's easy to lose time and productivity. With Inter FacePainter's state-of-the-art Print Dialogue and PoxParty's .face ("dot face") open standard, your interfaces are responsive, expressive, and future-proof
Golden Masters For: AppStore, Google Play, Windows Store*
HTML5 and CSS3 compliant
Pipeline-Ready: Save a PDF for sharing with Graphic Designers
Support for all major mobile OSs*
*Via Print to HTML5 & Apache Cordova